Updated: Feb 22, 2021
About Me
My name is Courtney Place and I'm the founder of the SEE US program and author of Redefining Strong. I am originally from a small town in the southwest corner of Minnesota called Okabena. I grew up in gymnasiums watching my two older sisters play volleyball and basketball and fell in love with sports. I carried around a volleyball to each tournament and asked strangers to play "pepper." My hard work paid off as I excelled in athletics at a very young age.
After having a successful high school athletic career, I went on to play Division I volleyball at the University of North Dakota. I was a starter and played six rotations as a freshman, however, I was struggling with balancing sports, school, and my social life. Volleyball felt like a chore and I was losing my love for the game. I transferred after my first season to Augustana University, a Division II school. The coach at the time, Dan Meske, focused on reigniting the passion I once had for volleyball. Dan made each of his players pick one word to focus on throughout the season. Teammates chose words that inspired them. My word had a lot of meaning to me, and I think Dan admired that. I chose the word "find."
Finding my love for volleyball was my only priority. Dan allowed me to cry in his office, make unlimited mistakes, and find myself again. It was a huge turning point in my career and in my life.
I graduated with honors from Augustana with a media studies degree, three All-Conference awards, an All-Region award, and an All-American award.
SEE US Journey
I started SEE US in February of 2018. Contemplating playing professionally overseas lead me to think about the lack of media presence women's professional sports have, especially in the United States. I then reminded myself of all the times in high school where crowds chanted that I was a man and teased me for my large feet. I became interested in the way women are treated in athletics. Sexism in sports became a consistent topic in my school projects. I found statistics that shocked me beyond belief.
Dr. Nicole Lavoi and the Tucker Center for Research on Girls & Women in Sports found that forty percent of all sports participants are female, but women's sports receive only 4% of all sport media coverage. The more I researched, the more I wanted to create change.
SEE US started as an online campaign to spread awareness about women athletes being underrepresented, sexualized, and judged on appearance rather than ability. I posted about the campaign on my personal social media accounts, and the engagement I received was incredible. Women athletes across the country were posting their stories, proving the need of my mission. I was getting messages from women, thanking me for starting much-needed conversations. Famous coaches and athletes such as Cheryl Reeve, Lindsay Whalen, and Kerri Walsh were following SEE US, commenting on our photos, and replying to our tweets.
SEE US was growing rapidly. However, when starting a controversial online campaign, there is always going to be backlash. After posting an introduction video on SEE US's Twitter, a two hour fight began. My favorite tweet that was directed at me was, "alright, but when LeBron has his nuts in your face you can't come complaining to us, we warned you."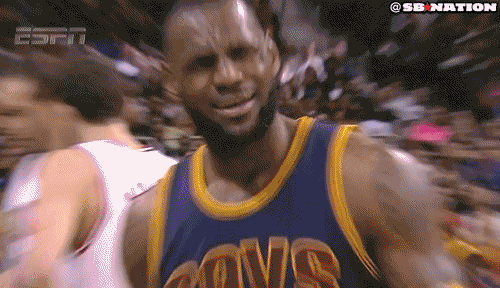 Things like this were thrown my way constantly. Men were rude to me at school, people talked poorly about me behind my back, and I lost friends. It was a difficult time for me. I had to accept the fact that people weren't going to like me, or my passion.
After tweeting about being mocked and made fun of, Minnesota Lynx Coach, Cheryl Reeve, tweeted back. She said, "Keep being you, Courtney! Know that the more they mock, the more they feel threatened by your great work. Always stand tall for what you believe in and never let the naysayers distract you."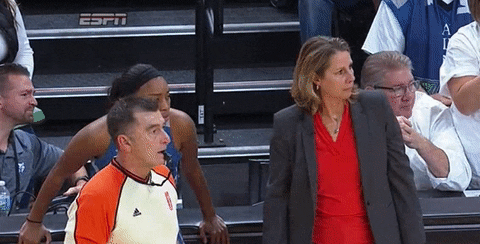 With support from my teammates, my family, and my friends, I was able to see that what I was doing was important and needed. I decided to focus on all of the positive feedback I was getting- which was A LOT. My motivation and following grew. I was announced as a Victoria's Secret PINK GRL PWR Project Winner and received $10,000 to continue fighting for female athletes.
SEE US became a program underneath Her Next Play, a nonprofit in Minneapolis. Her Next Play develops the next generation of women leaders through sports. I manage the SEE US program with interactive workshops that discuss the problems women athletes face and what we can do to overcome them. Educating and empowering women athletes is an absolute dream and I want to thank everyone for continuing to support myself and SEE US.